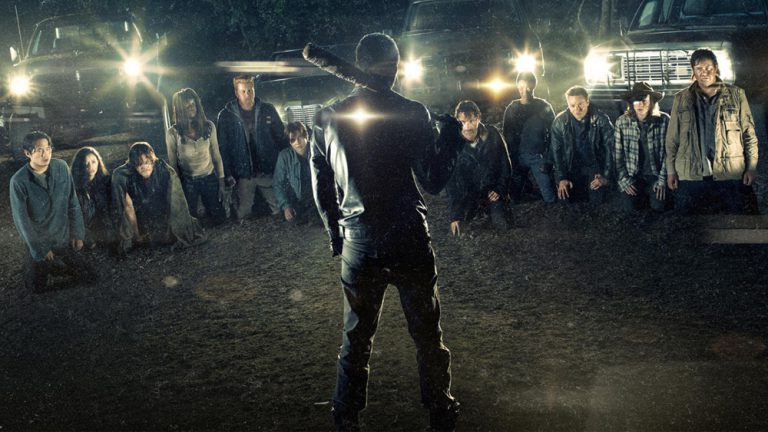 Para todos aquellos amantes de la serie de The Walking Dead, estarán enterados que faltan tan solo unas horas para el estreno de la séptima temporada. Cabe mencionar que esta serie ha sido una de las mejores calificadas de la ultima década. Dada a su gran popularidad, hemos decidido compartir donde podremos ver la transmisión en vivo y diferida de la temporada de The Walking Dead en Kodi, en los idiomas español latino, castellano e ingles.
|Quizá te interese: Nuevo teaser trailer y poster de Guardianes de la Galaxia 2
Los capítulos de estreno para latinoamerica, España y EEUU son los siguientes (UTC/GMT -6 hora):
–EEUU – Domingos – 22:30 hrs por el canal AMC
–Latinoamérica – Domingos – 22:30 hrs por Fox1
–España – Lunes – 03:30 y 22:20 hrs por Fox



---
Como usuarios de Kodi recomendamos el uso de IPVanish VPN para tener acceso total a todos los addons como Exabyte TV, TecnoTV , Bassfox, Adryanlist, entre otros y eliminar el geo-bloqueo.
Unos de los mayores beneficios al utilizar IPVanish VPN son:
> Mantener completa privacidad al navegar en internet así como al utilizar Kodi
> Compatible con multiples plataformas
> Soporte 24/7/365
> Satisfacción garantizada o te devuelven tu dinero
Para mas información puedes dar un vistazo en este articulo
---
¿Donde ver el estreno de la temporada 7 de The Walking dead en Kodi?
Algunos de los addons donde estará disponible son:
En el nombre de cada addon colocamos el enlace al tutorial de instalación y un pequeño review de que trata cada uno de los addons.
Exabyte TV (Recomendado) – Sección especial. Inglés, Latino y Castellano (Incluye diferido subtitulado y audio original)
Adryanlist – Inglés, Latino y Castellano
TV Gratis – Castellano y Latino
Catoal – Castellano y Latino
SportsDevil Inglés y Castellano
TecnoTV – Latino y Castellano
Bassfox – Latino (Incluye diferido subtitulado)
LReyList – Castellano
Mundo Latino – Latino
Metropolitan – Latino
Stallion IPTV – Inglés
Sanctuary – Inglés
cCloud TV – Inglés
Apollo Group – Inglés
UK Turk List – Inglés
VidTime – Inglés
Mundo Latino – (Incluye diferido subtitulado)
Exodus – (diferido audio original)
Los addons recomendados se han puesto a prueba con los canales en donde se transmitirá la serie. Recomendamos realizar una prueba por lo menos de 20 a 30 minutos antes, para encontrar uno con la mejor estabilidad.
¿Estas listo? Danos tu opción.
Esperamos que la información haya sido de ayuda, recuerda que puedes apoyarnos a mantenernos en linea realizando una donación por paypal (botón donar) o dando clic en los enlaces.

Nota: Mundo Kodi no se hace responsable de cualquier daño, perdida de tiempo o información al intentar este tutorial, todo esto es solo con la intención de informar. Mundo Kodi así como todo el material aquí mencionados en este sitio no son oficiales de Kodi o Fundación XBMC favor de no realizar quejas o reclamos en el foro oficial de Kodi.
La entrada ¿Donde ver la Temporada 7 de The Walking Dead en Kodi? aparece primero en .