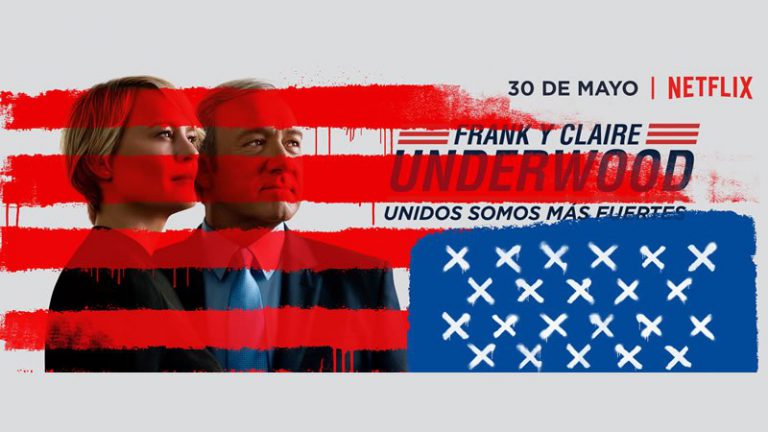 Con motivo del estreno de la quinta temporada de House of Cards, Netflix ha lanzado una serie de listas para correr y una lista para un domingo en la tarde, creadas por los personajes principales Claire Underwood, Frank Underwood y Doug Stamper.
¿Que escuchan en Spotify los personajes de House of Cards?
House of Cards es una serie de drama Político que se ha ganado un lugar en los primeros lugares en audiencia a pesar de estar disponible en streaming, es por ello que resulta tan interesante ubicar a sus personajes en un contexto tan real y saber que gustos tienen o tendrían si conviviéramos en el mismo plano.
Podremos ver que a la hora de salir a Correr a Frank Underwood le gusta pasar desde "Everybody Wants to rule the world" de Tears for fears, pasando por Queen, Ozzy Osbourne y Tina Turner.
Claire por supuesto, es muy metal a la hora de correr en su lista hallaremos cosas como UB40, Los Pretenders y hasta los Rolling Stones por lo que su lista es muy disfrutable.
Por otro lado Doug Stamper, es un hombre que para su domingo por la tarde se pone a escuchar a Soundgarden, Los Rolling Stones, The Eagles y AC/DC, caras vemos …
Si esta nota "¿Que escuchan en spotify los personajes de House of Cards?" les gusto, díganmelo en los comentarios o compartan en sus redes sociales, recuerden que en Mundo Kodi encuentran todo lo que buscan sobre Add ons y lo mas nuevo de Kodi. Soy colaborador de BandaGEEK.com. El podcast Zona retro y Desde la barra de Abel  donde toco temas de tecnología, Cine y Series.
La entrada ¿ Que escuchan en spotify los personajes de House of Cards ? aparece primero en Mundo Kodi.