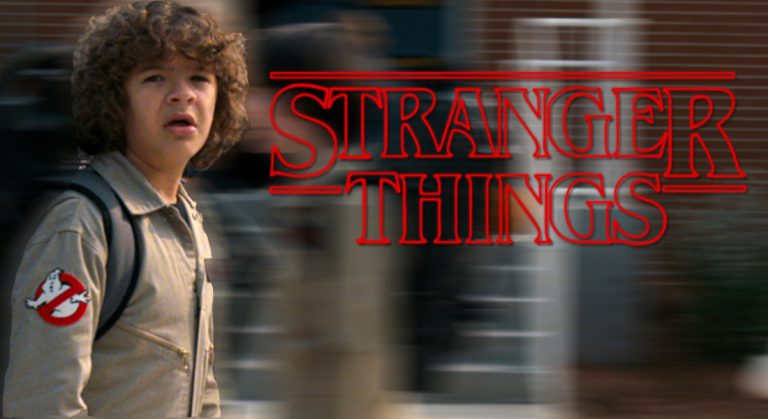 El día de ayer como todos los años en estas fechas se jugo el juego mas importante del football americano, el que decide quien será el campeón de este deporte que entretiene a millones del otro lado del próximo muro, pero no solo es eso lo que se vive en una fecha tan especial, pues esta también es una fecha muy importante para la publicidad y sus anuncios, por lo que muchos estudios y productoras de cine deciden echar la casa por la ventana para hacer la mayor de las publicidades acerca de sus proyectos y estrenos a salir. Así que para no hacerles el cuento muy largo, hemos hecho una lista (con vídeos de por medio) con los que a nuestro parecer son los más interesantes o los mejores trailers presentados en el Super Bowl LI, esperamos que coincidan con ello y si no es así recuerden que siempre pueden dejarnos sus comentarios en la caja de comentarios.
Los Mejores Trailers Presentados en el Super Bowl 51
La lista de los mejores trailers presentados en el super bowl 51 son los siguientes:
Guardianes de la Galaxia Volumen 2
Guardianes de la Galaxia Volumen 2 es una próxima película estadounidense de superhéroes basada en el equipo de superhéroes Guardianes de la Galaxia de Marvel Comics, producida por Marvel Studios y distribuida por Walt Disney Studios Motion Pictures. Se pretende que sea la secuela de la cinta de 2014 Guardianes de la Galaxia y la decimoquinta película en el Universo cinematográfico de Marvel.
Transformers : The Last Knight
Quinta entrega de la saga 'Transformers' que de nuevo está dirigida, al igual que las anteriores, por Michael Bay (13 horas: Los soldados secretos de Bengasi, Dolor y dinero). El actor Mark Wahlberg (Marea negra, Padres por desigual) regresará como el mecánico e inventor Cade Yeager. El reparto de la película también cuenta con los actores Anthony Hopkins (Westworld, Thor: El mundo oscuro), Isabela Moner (Middle School: The Worst Years of My Life, Clonando a Adam), Josh Duhamel (Battle Creek, Un lugar donde refugiarse) y los regresos de John Turturro (The Night Of, El misterio de God's Pocket) como el agente Seymour Simmons y John Goodman (Kong: La isla Calavera, Calle Cloverfield 10), quien prestó su voz al Autobot Hound en Transformers: La era de la extinción (2014).
Logan
"En un futuro cercano. Un cansado Logan se preocupa por un enfermo Profesor X en un escondite en la frontera de México. Los intentos de Logan por ocultarse del mundo y su legado acaban cuando una joven mutante aparece siendo perseguida por fuerzas oscuras".
The Fate of the Furious
La próxima entrega de una de las franquicias mas fuertes del momento, acaso hay lago mas que decir, acción garantizada y sin sentido (acaso lo necesita).
Ghost In The shell
Una de las películas mas esperadas de este año, con un gran peso sobre sus hombros Scarlett Johansson deberá demostrar que es capaz de llenar los zapatos de esta heroína del anime Cyber Punk
Baywatch
The Rock y Zack Efron acompañados de mujeres y hombres con cuerpos que parecen "photoshopeados" en una película que intentara ser cómica y de acción a la vez .
 Pirates of The Caribbean
Jack Sparrow regresa y se rumora que dependiendo de la recepción de esta película podría hacerlo unas cuantas veces mas, así que habrá mucha gente esperando los resultados de taquilla.
24 Legacy
https://youtu.be/rQP3Tc8BgG8
Como su nombre lo indica una nueva serie basada en el legado de 24 y después del fiasco que resulto el intento de retorno de Jack Bauer, esta aparece en el radar con muy buenas criticas, solo habrá que ver si Fox le da el tiempo necesario de madurar.
Stranger Things 2
El pueblo de Hawkins volverá a las pantallas de los usuarios de Netflix, para este Halloween según lo que indica este trailer, será una larga espera lo sabemos…  pero a juzgar por lo que se muestra en el mismo valdrá la pena cada día del mismo.
Life : Vida Inteligente
La exploración de vida inteligente fuera de nuestro planeta ya no será lo mismo para tus ojos después de ver esta película por lo que vemos en el trailer, así que vete preparando.
Si la nota "Los Mejores Trailers Presentados en el Super Bowl 51" les gusto, diganmelo en los comentarios o compartan en sus redes sociales, recuerden que en Mundo Kodi encuentran todo lo que buscan sobre addons y lo más nuevo de Kodi. Soy colaborador de BandaGEEK.com. El podcast Zona retro y Desde la barra de Abel  donde toco temas de tecnología, cine y series.
La entrada Los Mejores Trailers Presentados en el Super Bowl 51 aparece primero en .